McAlister Gymnasium
Located on the main campus in Montreat, McAlister Gymnasium is home to the men's and women's basketball and volleyball teams. An extreme makeover in the summer of 2008 saw new bleachers, wall padding, a state-of-the-art scoreboard and new flooring installed. The gym floor was also repainted in the summer of 2013 with the new athletic logo. McAlister Gymnasium houses the athletic administration offices in addition to offices for men's and women's basketball, volleyball, softball, baseball, men's and women's cross country, golf and tennis, men's and women's track & field and women's soccer. McAlister Gymnasium has served as home to both the men's and women's Tennessee Virginia Athletic Conference basketball champions in 1999-00, women's basketball TVAC regular season and tournament champions in 2001-02 and Appalachian Athletic Conference Volleyball Champions in 2011 and 2012.
McAlister Fitness Center
The summer of 2015 also saw a major renovation of the McAlister Fitness Center. Located on the bottom level of the gymnasium, the area now features expanded floor space, a completely revamped design with new floors, windows, and padding. Along with state-of-the-art workout equipment, ellipticals, free weights, stationery bikes, treadmills, and motion trainers, the area also includes indoor batting cages for both baseball and softball, as well as an indoor practice area for golf. The new facility provides a significant upgrade in fitness for both athletic team training and student, staff, and faculty.
Pulliam Stadium/Howard Fisher Memorial Field
Located on the college's Black Mountain Campus, Howard Fisher Memorial Field serves as home to the men's and women's soccer teams as well as men's and women's lacrosse and men's and women's track & field. The field is n
amed after former Montreat soccer standout
Howard Fishe
r. The giant, 6-foot-7 Kingston, Jamaica native worked between the pipes for the Cavaliers men's soccer program from 2006-2009, but passed away unexpectedly due to a rare blood disease that tragically cut his life short after his senior season in 2009. Fisher, a four-time all-conference selection, led the Cavaliers to their first "modern day" NAIA National Coaches Pool ranking of No. 24 ('07) and to a program-high number 11 in the nation in his final season. Fisher has been the host to the 2011 Men's Soccer Appalachian Athletic Conference Tournament Championship and 2013 Women's Soccer Appalachian Athletic Conference Regular Season and Tournament Championship squads at Montreat College.
Newell Field
Also located on the main campus of Montreat College, Newell Field is the home to Montreat's baseball team. Newell Field previously served as the home for men's soccer prior to the development of Howard Fisher Memorial Field and has been home to five Appalachian Athletic Conference championships; 1996, 1997, & 1998, along with the 2000 regular season and tournament titles.
Roxy Hines Memorial Softball Field
Located on the college's Black Mountain campus, Roxy Hines Memorial Field is the home to Montreat's softball team. While playing at Roxy Hines Memorial Field, the Cavaliers won the 2000 Appalachian Athletic Conference regular season and the 2001 AAC regular season. The Lady Cav's also became tournament champions who went onto win the NAIA Regional Championship to advance to the NAIA National Tournament.
The Omni Grove Park Inn Resort & Spa - Asheville
One of 4 facilities that serve as home to the men's and women's golf teams, the Grove Park Inn Resort is a beautifully maintained 18 hole, championship layout located in the mountains of Western North Carolina. Located just minutes from downtown Asheville, Grove Park plays to 6700 yards, and offers challenging approach shots, beautiful views, and undulating greens. The course was originally opened in 1896 as a 9 hole course, after which time legendary architect Donald Ross redesigned the existing 9 and added 9 more. The course underwent a $2.5 million restoration in the summer of 2001 and was voted "Best Restoration" by Golfweek Magazine in 2002. Other accolades include Top 100 Courses in NC as well as 2010 Top 15 U.S. Southern Golf Resorts.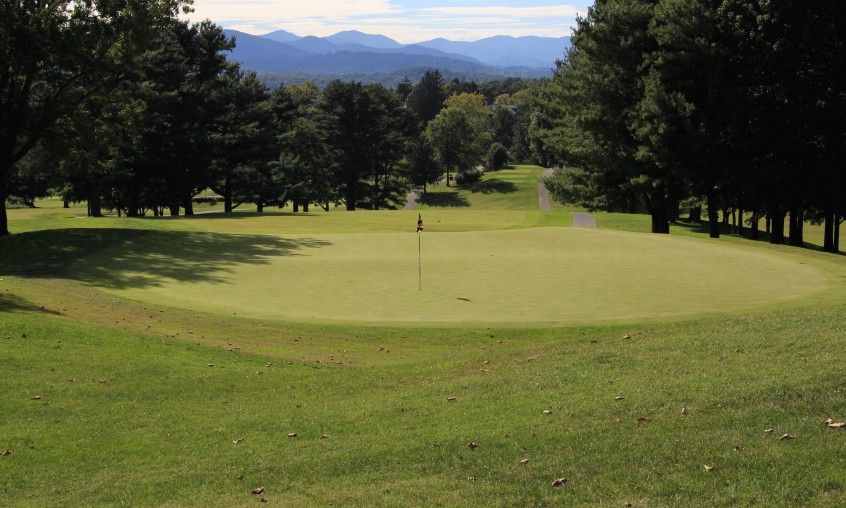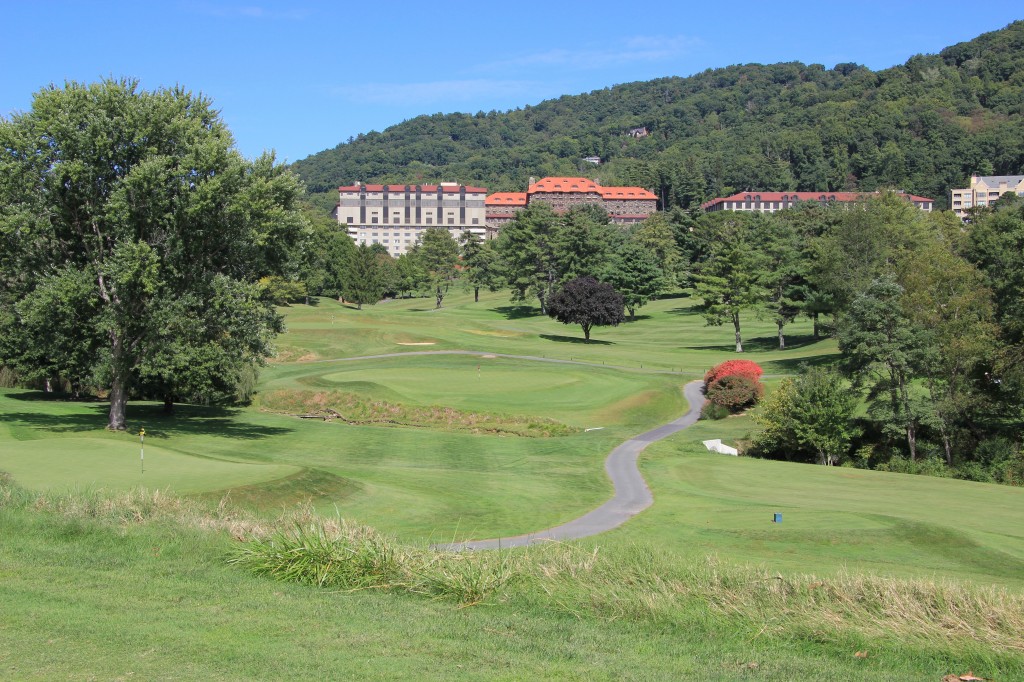 Black Mountain Golf Club - Black Mountain
Located at the foot of the Blue Ridge mountains, Black Mountain Golf Club is a beautifully maintained 18 hole layout. The front 9 was designed by legendary architect Donald Ross, while the back 9 boasts a challenging, 747 yard par 6, one of the longest holes in the world. Owned and operated by the town of Black Mountain, the course is located just minutes from campus and is available to our teams 7 days a week.
Champions Learning Center - Hendersonville
Champions Golf offers a full service driving range, short game area, covered hitting bays, putting green and pro shop.
Silver Creek Plantation - Morganton
Located in Morganton, this 1995 Tom Jackson designed course offers breathtaking views of the surrounding South Mountains and nearby Lake James. The par 72 layout plays over 6700 yards, and provides 5 sets of tees to challenge golfers of all skill levels. A state of the art practice facility is also available.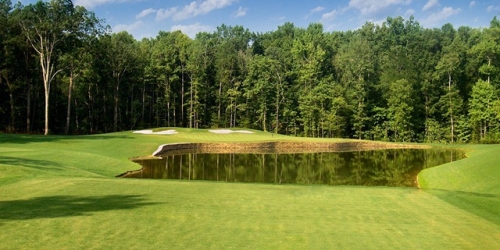 Cross Country Course
Located on the college's Black Mountain campus, the picturesque course begins across Howard Fisher Memorial field and winds through the 89-acre property, passing the Manor House, a 24,400-square-foot home built in 1920, listed on the National Register of Historic Places. Originally the summer home of electrical inustrialist F.S. Terry, the Manor House now houses classrooms, a computer lab, outdoor education and athletic offices.